Our Story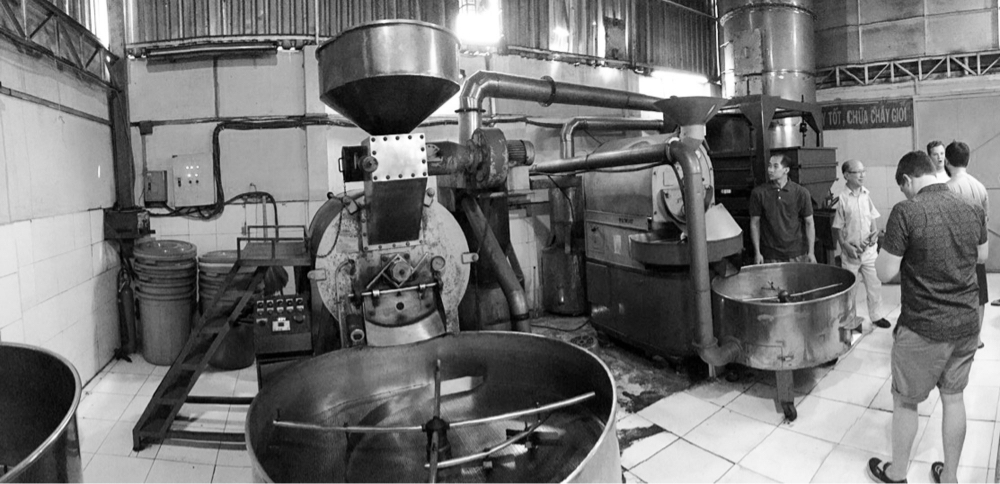 Our Coffee
Our beans are sourced from the Tay Nguyen (Central Highlands) region of Vietnam. They are roasted in Saigon at Duy and Bao's dad's roasterie. Then we import them directly to Cincinnati, OH.
We use a blend of Robusta, Arabica, Peaberry, and Soybeans. Arabica beans give the coffee a very pleasant aroma, and the other beans contribute to the boldness, and mouthfeel of our coffee.
To get an even blend of these beans in one cup, we preground our Saigon Phin Daklak blend.
How It All Started
In 2010, we opened up Phở Lang Thang at Findlay Market to introduce the area to phở, bánh mì, bún and cà phê sữa đá. During that time, our dad had been roasting Vietnamese coffee for years under the name of Viet Coffee. It just made sense to serve his coffee.
Throughout the years, we would go back to Vietnam and learn more about the roasting process and visit the farmers who grew the coffee. Eventually, we collaborated with Viet Coffee to establish our own version of Saigon Phin Daklak.
Fast Forward to Today
We are always fine tuning our product and finding new ways to serve it. We now serve Vietnamese Iced Coffee on draft at our other restaurant, Quán Hapa. We want to share our version of Vietnamese coffee with the world. If you are unable to visit our restaurants, you can buy our coffee on Amazon.